Say goodbye to losing sleep over getting your deposit back. Or maybe you're a landlord, who wants your property to be sparkling clean for the new tenants. Whatever situation you're in, make sure the house is left looking as good as new.
Short Notice Booking End of Tenancy Cleaning
If you're a tenant and moving out, then don't worry about cleaning, we've got you covered. Our cleaners can complete a deep clean before you leave the property, which means your deposit will remain intact. Hiring professionals to complete your end of tenancy clean is also cost-effective in the long run. If you were to attempt to clean the property yourself, you would have the added expenses of buying all of the specialist cleaning supplies and products in order to have the place sparkling by the end. When you pay for our end of tenancy cleaning service, you are paying for more than just the labour. You are paying for (and will also benefit from) the industry-standard cleaning materials that we bring along with us.
The service includes:
If you are a landlord, our team can help you prepare for your new tenants. Nobody wants to arrive at an unclean home, so make sure that your old home looks brand new for your tenants. Some landlords find themselves faced with a problem when they haven't got the turnaround time to complete a deep clean of the property. This may mean that the new tenants are greeted with a new home which isn't up to the standard it should be. Save yourself the worry of being hit with complaints and welcome Next Door Cleaning into the house, to ensure your property is spotless.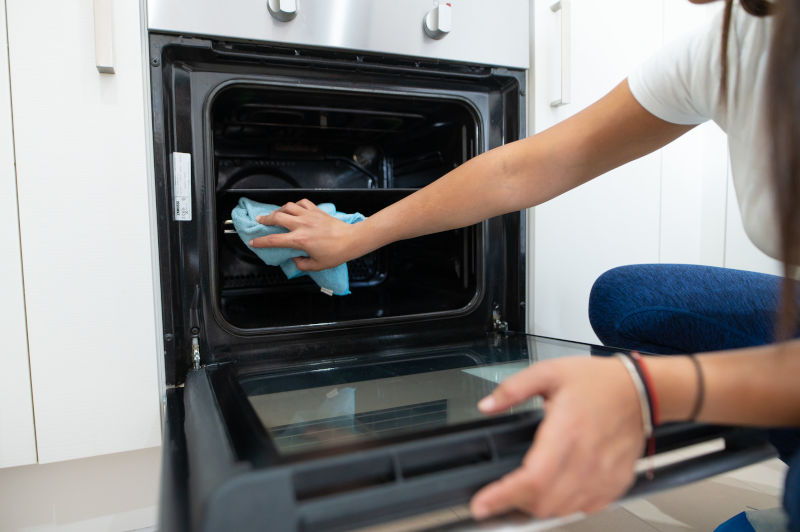 Areas of coverage
The good news is that if you're in the Central London or West London area, we can come and clean your home. The areas we cover include; Chelsea, Fulham, Ealing, Hammersmith, Kensington, Brentford, Southall, Ashford, Isleworth, Hounslow, Kingston, Twickenham, Richmond, Pinner, Harrow, Windsor, Slough, Wimbledon, Wembley, Chiswick.
Tenants: Making sure that the house is in a fit state to give the keys back can seem like a huge task. Moving out is never an easy task, combined with the added pressures of having to complete an end of tenancy clean is a disaster waiting to happen. It is likely that the cleaning will get neglected and then you may have the added worry of whether or not you will receive your deposit back. Simplify the moving out process by occupying yourself with tasks that matter, and leave the cleaning to us.
Landlords: As a landlord, we know that you may not have time to complete the cleaning job yourself. You may have other priorities and other commitments in your life. Sometimes tenants leave at a time which is inconvenient to you, which may result in added stress. So, leave the cleaning to us. This way, you can prioritise the commitments and jobs which may be urgent.
An advantage that might not have crossed your mind is that with letting us do your end of tenancy cleaning, it means that you can focus on a higher occupancy rate. As a landlord, if your property remains empty, you are losing critical money. You want to do what you can to ensure that this is not the case. When tenants are looking for a new home to rent, they are likely to look at multiple properties in the area, all of which are within their price range. When it comes to comparison to other homes, you want yours to stand out and look the best. A property that is not clean may put off any future tenants. The best thing is to avoid this scenario completely by making sure your property is always cleaned between tenants.