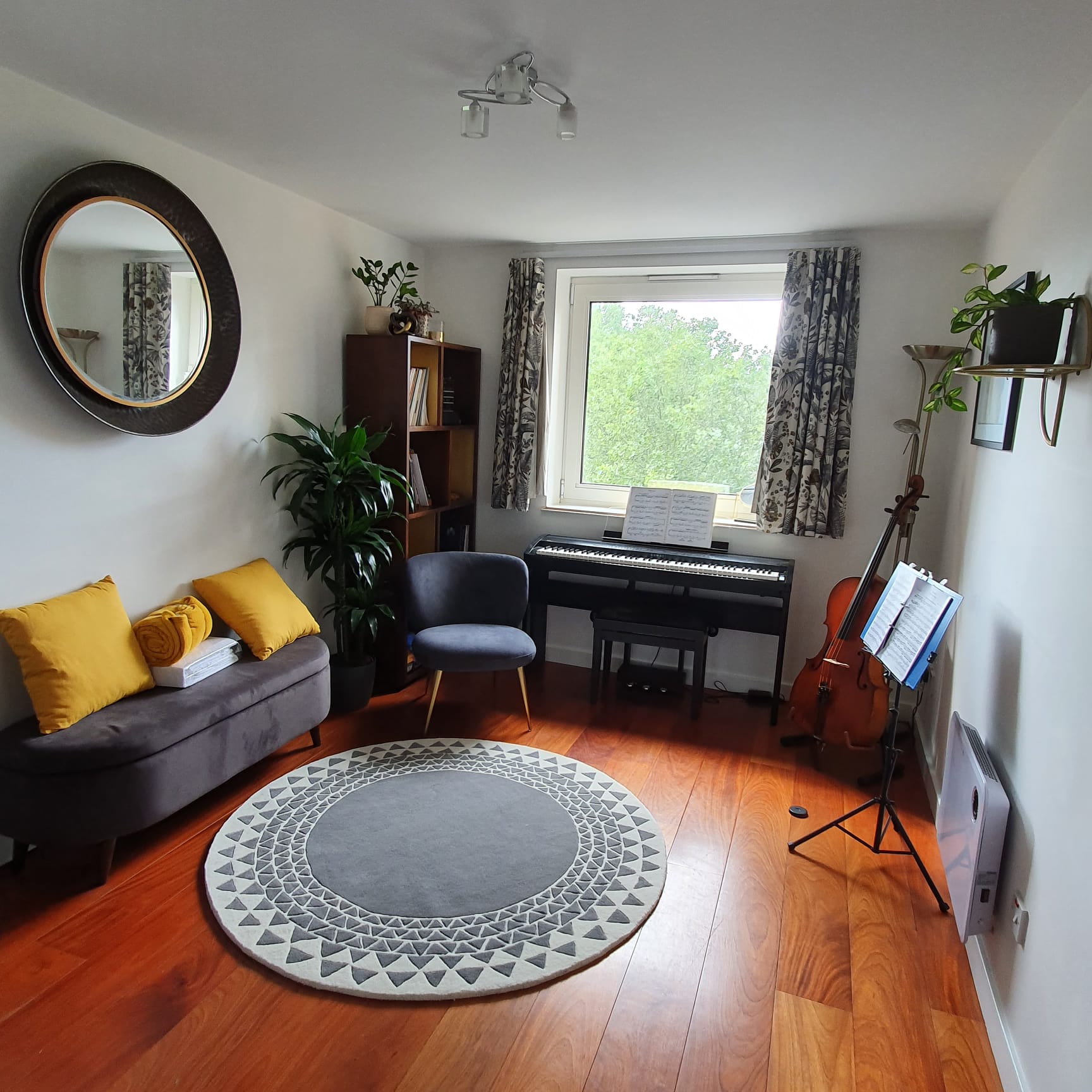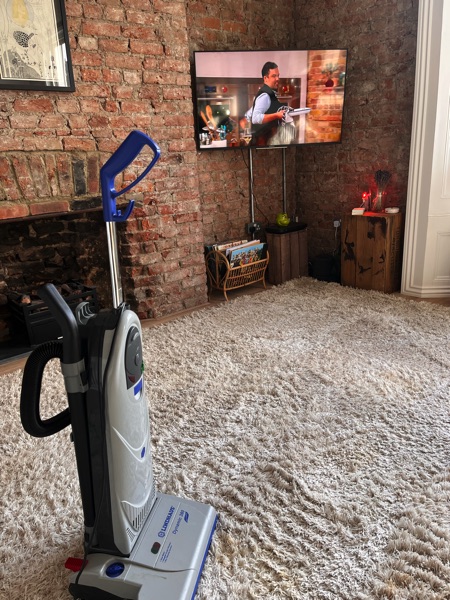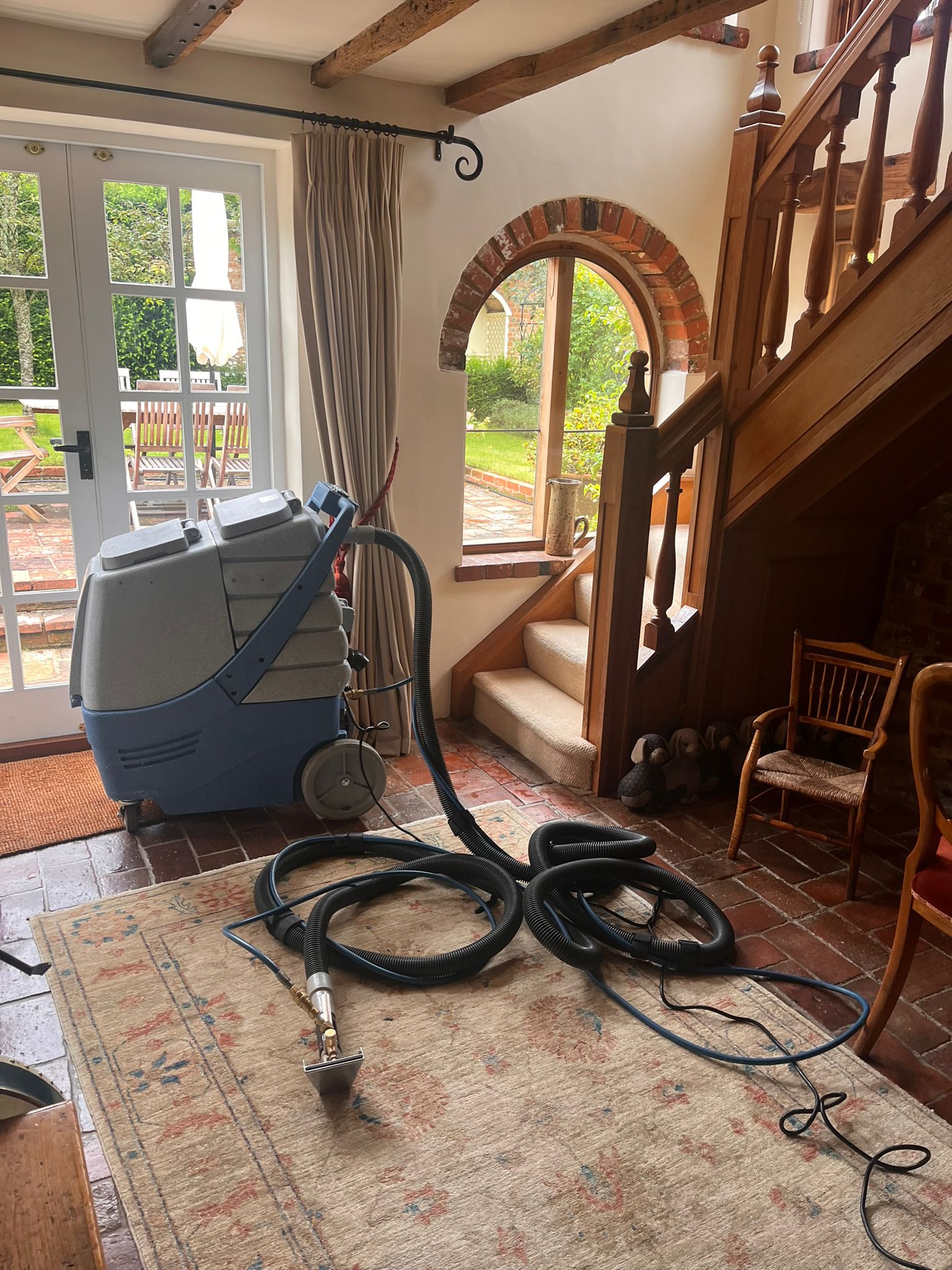 Domestic Carpet Cleaning
Carpets add a lot of beauty to a home, either as the focal point in a room or as a unifying element that ties in all the different interior décor in the space. They also give a feeling of warmth and comfort. But it is no secret that carpets can get quite dirty over time. They might still look clean but you really can't tell just by looking just how much bacteria, dust mites, and even disease-causing viruses your carpet might be harbouring.
Regular vacuuming can certainly help but if you want to ensure the thorough removal of contaminants and to maximise the lifespan of your rug, then professional cleaning is essential. Here at Next Door Cleaning, we provide a complete selection of carpet cleaning services for all types of carpets, rugs and upholstery. With our advanced cleaning techniques, and an arsenal of top-rated professional cleaning chemicals by Prochem Ltd., no problem is too big for us. We can remove the most stubborn stains, eliminate every speck of dust, and restore the original vibrant colours of your rug that have been muted by dust over time.
Our Domestic Carpet Cleaning Services
Bedroom carpet cleaning
Lounge carpet cleaning
Carpeted stairs cleaning
Landing carpet cleaning
Wool carpet cleaning
Wool rug cleaning
Oriental rug cleaning
Carpet stain removal
Carpet sanitation
Carpet stain protection
Carpet and fabric protective treatment


Why Choose Next Door Cleaning

Hot Water Extraction

Our hot water extraction method kills as much as 99.999% of bacteria and viruses in your carpet and upholstery.

Complete Stain Removal

Coffee, wine, sauces, ink – we can completely get rid of all these common stains and so much more.

Odour Removal

Your carpet will not only look great but it will smell wonderful once we are done. We use variety of sanitation and odour removal chemicals.

Certified Technicians

Our crew consists of highly qualified, duly licensed and accredited cleaning specialists.

Where We Work in London

Our area of coverage includes all of West and Central London. We have served numerous residential and commercial clients in Chelsea, Fulham, Ealing, Hammersmith, Kensington, Brentford, Southall, Ashford, Isleworth, Hounslow, Kingston, Twickenham, Richmond, Pinner, Harrow, Windsor, Slough, Wimbledon, Wembley, and Chiswick. If you are in any of these places and are in need of professional carpet cleaning, Next Door Cleaning is the specialist to call.

Cleaning carpets might seem like a very simple job but it's not always as easy as one might think, especially when there are stubborn stains and heavy dirt build-up involved. There are times when one's efforts might even do more harm than good. This is why when it comes to carpet cleaning, we strongly recommend that you leave it to the experts who use cutting edge cleaning techniques and modern equipment, just like what we do here at Next Door Cleaning.

Are You Ready To Book Your Carpet or Upholstery Cleaning Service?

Professional carpet and upholstery cleaning is just a couple of clicks away. Just enter your details in the form below and we will reply to you shortly.
Our 10 step Carpet Cleaning Specification:
STEP 1: Inspection / Survey
Soiling: Check depth of soil & signs of permanent staining.

Fixings: Poor fixings may increase risk of shrinkage.

Seams: Poorly jointed seams may split during cleaning through water or heat.

Backings: Type of backing may influence the method of cleaning. Some backings are prone to shrinkage.
From this information we will decide on the system and method of cleaning to be employed.
STEP 2: Fibre Test
Fibre identification will help to determine use of correct cleaning solution. It will also assist pre-judgement on whether stains are removable.
STEP 3: Dye Test
All colours must be chemically pH tested to ensure use of correct cleaning solution.
STEP 4: Comb Pile
Comb pile to separate and release matted pile for more effective dust extraction.
STEP 5: Vacuum
Power vacuum to extract dust grit and other dry soil to prevent turning dust into muddy residue.
STEP 6: Treat Stains
Stains should be treated prior to main cleaning operation to ensure that full depth of stain has been removed.
STEP 7: Spray Pre-Treatment
Use specially formulated Prochem carpet cleaning solutions to dissolve soiling. Agitate to depth of soil.

STEP 8: Deep Cleaning
Clean carpet overall using specialist Prochem system and method decided at inspection stage.
STEP 9: Hand Cleaning
Clean all edges, stairs and other inaccessible areas by hand, using appropriate methods.
STEP 10: Realign Pile
Pile must be correctly set while damp.

Replace furniture ONLY when necessary and place on protector pads or foils.

Ensure adequate ventilation and/or introduce mechanical air mover.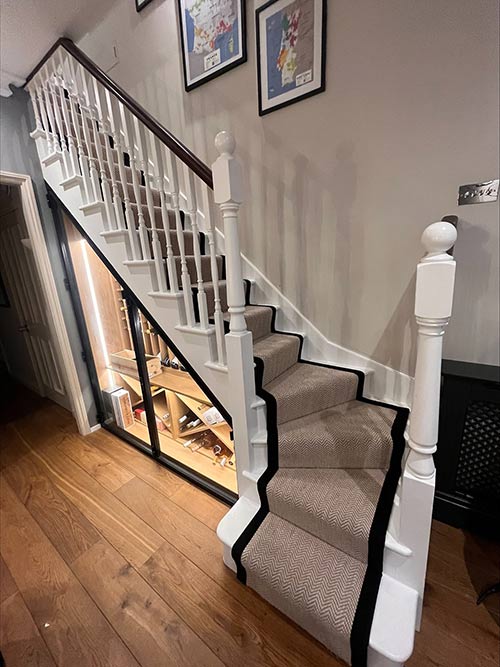 Why Next Door Cleaning ltd?
What People Say About Our Work
Where We Work In London?
West London and Central London: Chelsea, Fulham, Ealing, Hammersmith, Kensington, Brentford, Southall, Ashford, Isleworth, Hounslow, Kingston, Twickenham, Richmond, Pinner, Harrow, Windsor, Slough, Wimbledon, Wembley, Chiswick. We cover West and Central London. So, if you've got a stubborn stain that just won't go away, don't leave it on your carpet any longer. Let our team of trained cleaners and top-grade equipment help you out.
Professional upholstery cleaning companies like Next Door Cleaning have the expertise and equipment necessary to identify the correct cleaning method and products for each fabric. They can perform a deep clean without damaging the material and leave your furniture looking and feeling clean and refreshed.
Using the right cleaning products and techniques is essential for maintaining the appearance and lifespan of your furniture. Professional upholstery cleaning companies like Next Door Cleaning have the expertise and equipment necessary to properly clean and maintain your furniture without causing any damage.
Areas and Postcodes We Cover in and Around London
W1; WC1; Wc2; NW1; EC4A; EC4Y; NW13; NW14; NW15; NW16; NW6; NW8; SW1A; SW1E; SW1H; SW1P; SW1V; SW1W; SW1X; SW1Y; W10; W11; W1B; 
W14; W8; W9; W10; W12; W2; SW7; SW10; SW5; W11; SW1W; NW10; SW3;
Are You Ready To Book Your Upholstery Cleaning Service?
Our experts can provide professional upholstery cleaning support for all London Boroughs and anywhere around the M25. We are immensely proud to use some of the leading high-end equipment as part of our professional cleaning services; it's just part of guaranteeing excellent customer results without compromise.
Booking is almost effortless – so why not request your free estimate quote today?