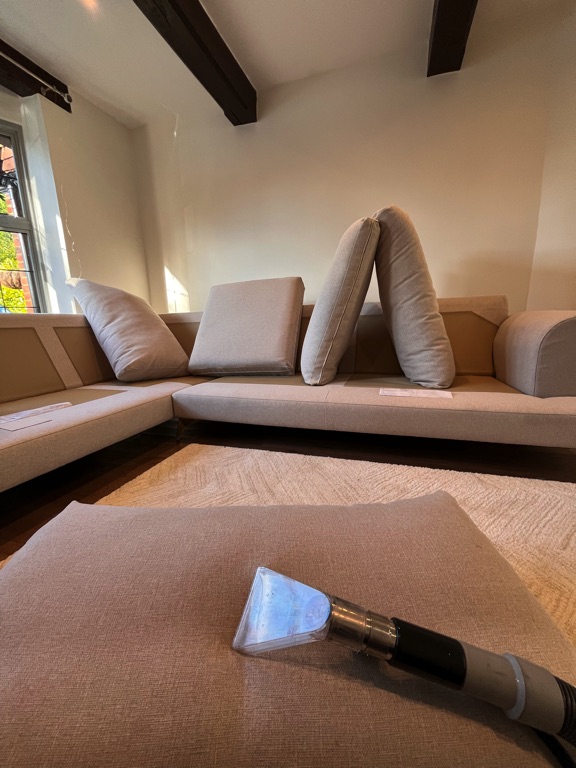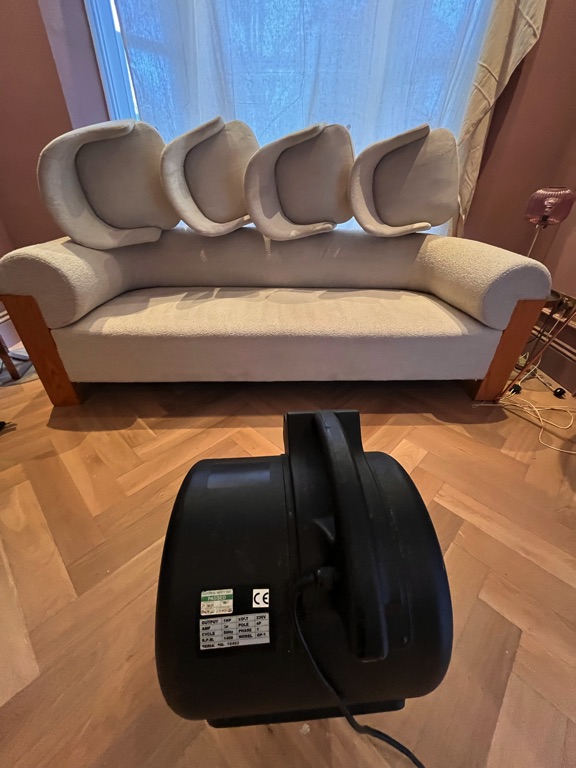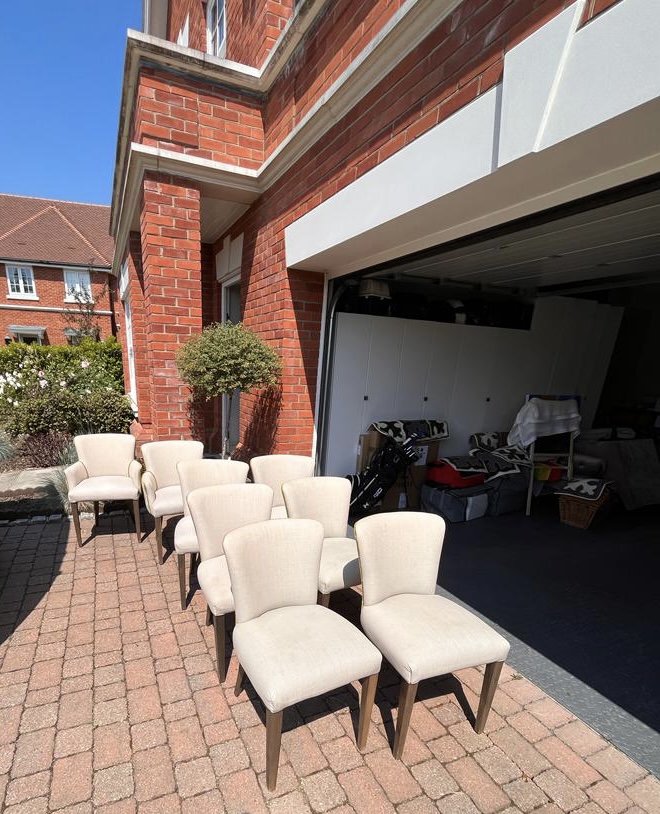 Upholstery Cleaning London
Looking for the finest upholstery cleaning London can offer? Well, you can stop searching because you've found us! Next Door Cleaning offers top quality upholstery cleaning services in all of West and Central London. We are a professional sofa cleaning company that makes use of a variety of industry approved techniques to give you the best results possible.
Our team consists of certified and highly competent technicians who are thoroughly trained in the best upholstery cleaning methods. We use a range of powerful and fast-acting chemicals by Prochem Europe that are suitable for different types of sofa fabrics. For moisture-sensitive materials, we use dry cleaning solvents for our sofa cleaning services.
Our upholstery cleaning services include the following:
Linen sofa cleaning
Sofa chair cleaning
Linen sofa browning effect stain removal
Linen sofa water mark removal
Velvet and velour sofa dry cleaning
Leather sofa cleaning
Upholstery pet odour removal and sanitation
Pet urine smell removal
Yellow stain removal
Coffee and tea stain removal
Red wine stain removal
Food stain removal
Nail polish removal
Candle wax removal
Blood, vomit and poop stain removal with appropriate sanitation
We also offer the following services:
Mattress cleaning
Dining chairs cleaning
Foot stool cleaning
Armchair cleaning
Carpet and fabric protective treatments
8 Step Fabric Upholstery Cleaning methods
STEP 1: Inspection / Survey
Type: Of Fabric

Soiling: Stains / Possible hidden stains

Shrinkage: Watermarks / Swealing

Loose: Wood stain / Braids / Fringes / Ruches

Wear: Fading
Qualify to customer on possible cleaning result.
STEP 2: Test For
Fibre type

Dye stability

Shrinkage

Distortion on velvet* to ensure that the fabric can be safely wet cleaned
* Velvet fabrics should be tested for WET CLEANING and possible DISTORTION. Some Velvets are DRY CLEANABLE ONLY
STEP 3: Vacuum
Deep power vacuum to extract dry soil/dust/grit etc. from surface and all edges, corners, folds and crevices.
STEP 4: Cleaning Method Subject to qualified limitations
Using one or more of the following Prochem methods:
Pre-treatment

Low moisture cleaning

Hot water extraction

Dry solvent cleaning
STEP 5: Treat Spots & Stains
Treat spots and stains using the correct stain remover to lessen the risk of spreading during the cleaning, e.g. ball-point pen ink marks.
STEP 6: Restore Finish To Fabric
Restore the finish to the fabric by rinse neutralising and/or brushing and grooming the fabric. Do not replace cushions until they are dry.
STEP 7: Ventilation
Heavily soiled fabrics will take longer to dry than normal.

A mechanical air mover maybe of benefit to hasten drying.
STEP 8: Final Check
Check all body contact areas for soiling.

Where necessary, wipe over all hard trims.

DO NOT REPLACE CUSHIONS, which must be left loose to dry completely.

Replace furniture to its original position.

Replace cushions only when dry.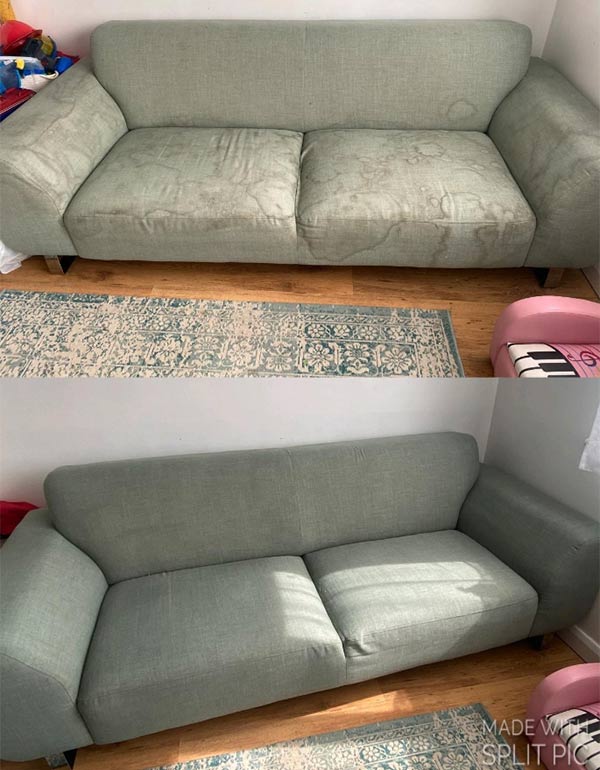 Why Next Door Cleaning ltd?
What People Say About Our Work
Where We Work In London?
West London and Central London: Chelsea, Fulham, Ealing, Hammersmith, Kensington, Brentford, Southall, Ashford, Isleworth, Hounslow, Kingston, Twickenham, Richmond, Pinner, Harrow, Windsor, Slough, Wimbledon, Wembley, Chiswick. We cover West and Central London. So, if you've got a stubborn stain that just won't go away, don't leave it on your carpet any longer. Let our team of trained cleaners and top-grade equipment help you out.
Professional upholstery cleaning companies like Next Door Cleaning have the expertise and equipment necessary to identify the correct cleaning method and products for each fabric. They can perform a deep clean without damaging the material and leave your furniture looking and feeling clean and refreshed.
Using the right cleaning products and techniques is essential for maintaining the appearance and lifespan of your furniture. Professional upholstery cleaning companies like Next Door Cleaning have the expertise and equipment necessary to properly clean and maintain your furniture without causing any damage.
Areas and Postcodes We Cover in and Around London
W1; WC1; Wc2; NW1; EC4A; EC4Y; NW13; NW14; NW15; NW16; NW6; NW8; SW1A; SW1E; SW1H; SW1P; SW1V; SW1W; SW1X; SW1Y; W10; W11; W1B; 
W14; W8; W9; W10; W12; W2; SW7; SW10; SW5; W11; SW1W; NW10; SW3;
Are You Ready To Book Your Upholstery Cleaning Service?
Our experts can provide professional upholstery cleaning support for all London Boroughs and anywhere around the M25. We are immensely proud to use some of the leading high-end equipment as part of our professional cleaning services; it's just part of guaranteeing excellent customer results without compromise.
Booking is almost effortless – so why not request your free estimate quote today?