The oven is one area within our homes that people tend to neglect when really it should be cleaned the most. It is probably used nearly every day, yet we don't give our ovens the TLC they deserve. Next Door Cleaning will take care of your oven by using industry-standard chemicals which can remove even the most stubborn dirt. When all of the parts of your oven are clean, our technicians will re-assemble and test the oven too.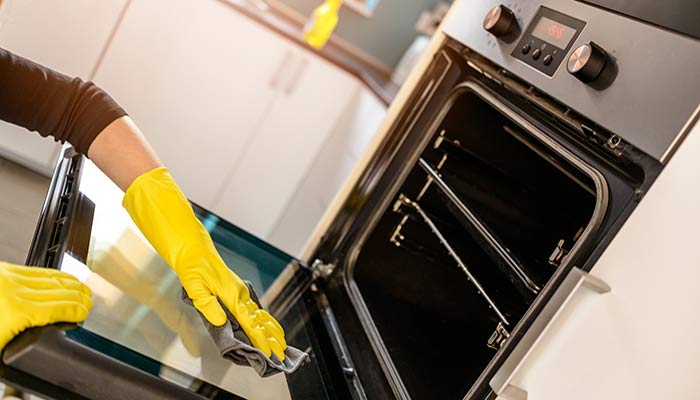 The great thing about getting your oven cleaned with us is that our service is available on all oven types. From electric ovens to gas ovens and AGA's, we've got you covered. Regular cleaning can actually increase the lifespan of your oven. An oven that is completely covered in grease and dirt will struggle to reach the same temperature and productivity levels as one which is sparkling clean. Once you have your oven deep cleaned regularly, you'll begin to notice that it will have a longer life than an oven that is rarely cleaned. 
In the long run, a clean oven will actually save you a lot of money. A clean oven will be able to get to the desired temperature faster and will use less energy in doing so. This means you may not have to take a deep breath before opening your energy bill. Also, when an oven door is covered in grease and oil, it can be difficult to see through it and judge when your food is cooked through. Every time you're opening the oven door, your oven then has to work harder and use more energy to get back to the temperature it was beforehand.
Our customers benefit from: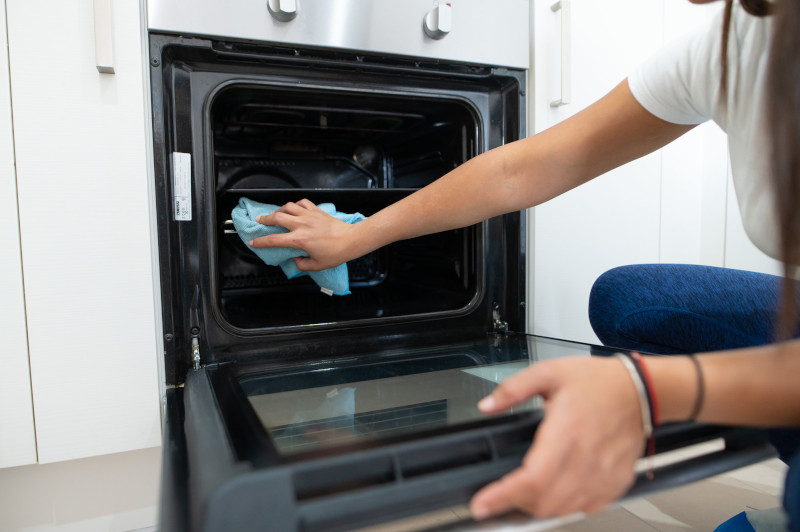 Your oven can be a breeding place for germs and bacteria, and getting your oven cleaned is an easy and preventable measure you can take to protect anyone who lives in your home. There can be huge risks to cooking in a dirty oven. An oven that is covered in oil and grime is more of a fire hazard. Built-up grease can sometimes cause your oven to smoke, and can even trip fire alarms when there is no fire. 
A dirty oven is also a huge fire risk. Burnt food remnants which are left inside your oven can build up over time and may even produce smoke. Also, grease, dirt and food debris can build up inside the fan inside of your oven, again heightening the risk of a fire. The best way to ensure your oven is safe to use is to get it cleaned regularly. If you do spill something in your oven, make sure to wipe it up as soon as the oven is cool enough to touch. 
Keeping your oven clean and free from any nasty germs and grease are both measures you can take to keep your family safe and prevent any illnesses.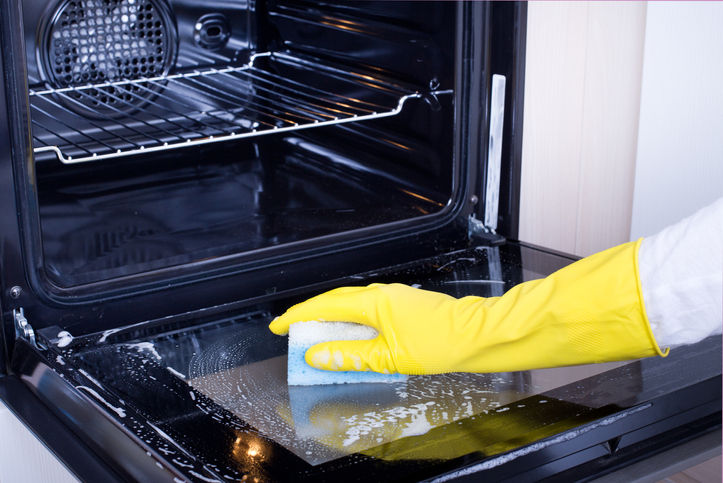 Advantages of our service:
You might be hosting a large dinner party, or just have the nosy in-laws around, whatever the occasion, make sure your oven is looking (and cooking) its best.
Areas of coverage
West London: Chelsea, Fulham, Ealing, Hammersmith, Kensington, Brentford, Southall, Ashford, Isleworth, Hounslow, Kingston, Twickenham, Richmond, Pinner, Harrow, Windsor, Slough, Wimbledon, Wembley, Chiswick