Having any kind of building or refurbishment work in your home can result in a mess, even the most diligent builders can forget to clean up any spilt paint, dust or other debris. To prevent this, our team of London-based cleaners are prepared with specialised equipment and detergents, to come into your home and remove any trace of previous construction work.
Short Notice Booking After Builders Cleaning
Our customers benefit from:
Our opening hours mean that we can be flexible about when our cleaners enter your home to avoid any conflicting times with site builders or construction. This way, you can choose a time that suits both you and the builders working within your home.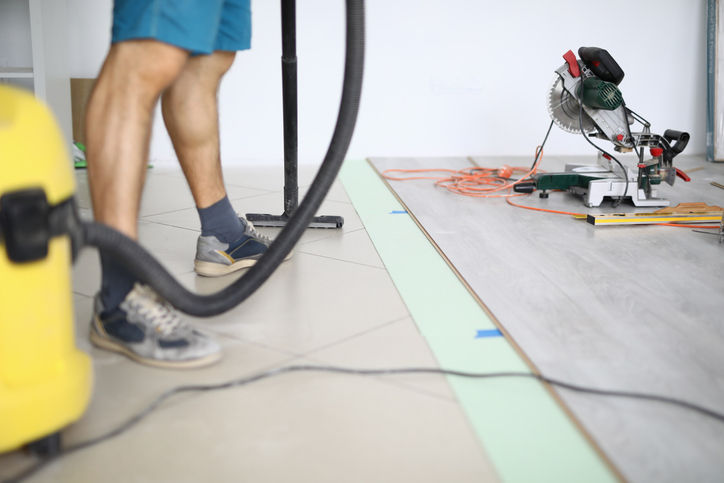 Get your house feeling more like a home again by getting your home cleaned during construction. It can be overwhelming seeing your home in a state where there is plaster, paint and dust everywhere. So do not underestimate the importance of getting your house professionally deep cleaned after construction work. 
Even though the construction work may be complete, there may still be a lot of things you need to do to get your house looking more like your home once more. You will probably want to get back to your normal routine as soon as possible, and welcoming professional after construction cleaners into your home will ensure this. There is a difference between cleaning your home as you would normally and an after construction clean. The latter tends to be a much larger job due to the amount of dust and dirt remodelling an area can cause. This is where Next Door Cleaning comes in. Our cleaners have the experience and cleaning supplies which means the job will be completed in a fraction of the time. 
Areas of cover
We work in Central London and West London: Chelsea, Fulham, Ealing, Hammersmith, Kensington, Brentford, Southall, Ashford, Isleworth, Hounslow, Kingston, Twickenham, Richmond, Pinner, Harrow, Windsor, Slough, Wimbledon, Wembley, Chiswick. Click here for a full list of areas and post codes.
When doing the post-construction clean-up, you may find you require a whole host of specialised cleaning products to target problem areas and materials like sawdust, silica and drywall. This could result in you spending extra money on these types of items, not to mention it is extremely time-consuming to find some of the equipment we use in the industry. 
Even by removing the dust and dirt, you can see, you still cannot guarantee your home is completely clean and safe. There may be waste you do not know how to dispose of or areas you do not know how to clean. Getting construction on your property can be stressful as it is, let alone worrying about the cleaning up afterwards. So, take the hassle out of it by letting our team do all the hard work for you.
After Builders Cleaning in London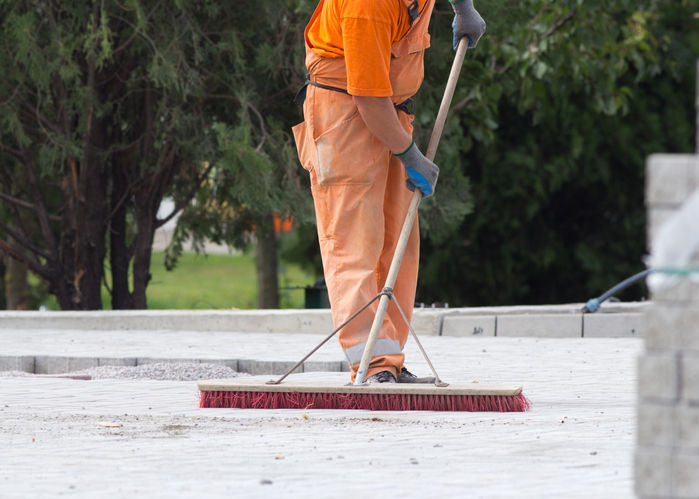 Construction sites, even if that is within your home, are just one of those places where dirt is pretty unavoidable. You can do your best to ensure that you are cleaning as you go, but until the project is finished, it is likely that dust and dirt will always be there. After the work is finished, this is when a deep clean needs to take place to look after the health of your family and remove any hazards. 
Air ducts and vents are an area that can easily be forgotten about, post-construction, but not cleaning these can actually end up being detrimental to your health and the health of your loved ones. Construction sites typically kick up a lot of dust and often hazardous substances are used in the process. It is essential that these are removed before normal life resumes. If these poisonous particles are not removed, it could result in a reduction of the air quality in your home, and could even lead to breathing difficulties. Put the preventative measures in place before the problems escalate by deep cleaning the construction area once the work is complete.
Frequently Asked Questions
It's no surprise that having renovation or construction work done on your home can cause a lot of mess. But don't worry, our expert team is ready and waiting to give you a helping hand with the clean-up process. Here are the most common questions customers ask.
Our post-construction cleaning involves removing any paint from carpets, window frames, windows and surfaces. We will also handle any dust removal from your pieces of furniture, sofas and air vents. On top of this, if you have any stains in your home from any of the renovation materials, we have detergents that are able to dissolve any leftover paint or plaster.
We make sure that no area goes untouched, even the areas you may forget to clean yourself. Whether that be your kitchen, bathroom, bedroom or home office, some of the other areas we clean include:
Interior of kitchen cupboards and sinks

Doors and door handles

Power switches 

Radiators 

Home appliances if dust and construction dirt is present

Grout (we get our professional steamers involved here)

Polishing marble worktops and floors

Carpets (recommended)
If you do want anything specific cleaning, feel free to leave us a checklist of desired areas.
No. Of course, if you'd prefer to be present when the cleaning takes place then that's fine. But it's not essential. We understand that you might have more important things to do.
Also, our opening hours are flexible, which means that our cleaners won't come into your home at a time that conflicts with builders, or your family life.
When cleaning up after renovations, you may find that you require a whole host of different and specialised cleaning products and equipment to target issues like dust, plaster and paint. The good news is that when you choose Next Door Cleaning for help, we provide all the products and equipment we'll need to use when cleaning your home. Some of our tools are the best in the business! 
Worried about how your carpet or flooring will look after construction? To give you peace of mind we will also clean your carpets and flooring. Depending on the type of floor we will either use an industry-standard vacuum cleaner or a mop with our powerful detergent.
For ultimate efficiency, we send a minimum of two cleaners out to a property at one time. Depending on the property size, we may send up to a maximum of six cleaners. 
Yes, a parking space is needed. This is so our vans are easily accessible to our hard-working cleaners. Please also note there may be an additional charge added on top of our prices for any paid parking fees.
Areas and Postcodes We Cover in and Around London
W1; WC1; Wc2; NW1; EC4A; EC4Y; NW13; NW14; NW15; NW16; NW6; NW8; SW1A; SW1E; SW1H; SW1P; SW1V; SW1W; SW1X; SW1Y; W10; W11; W1B; 
W14; W8; W9; W10; W12; W2; SW7; SW10; SW5; W11; SW1W; NW10; SW3;